Introducing Trithermal's all-new chiller control solution!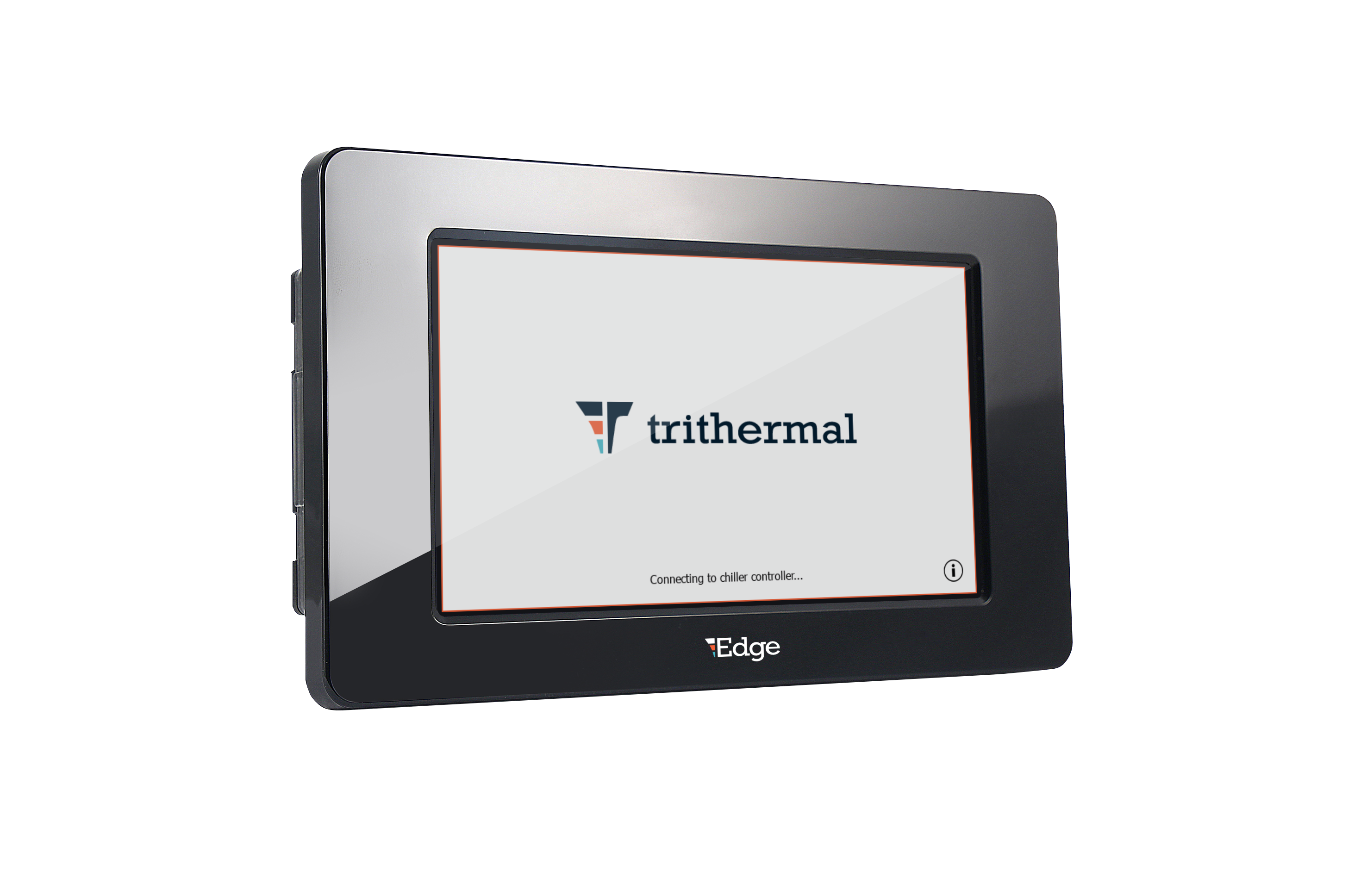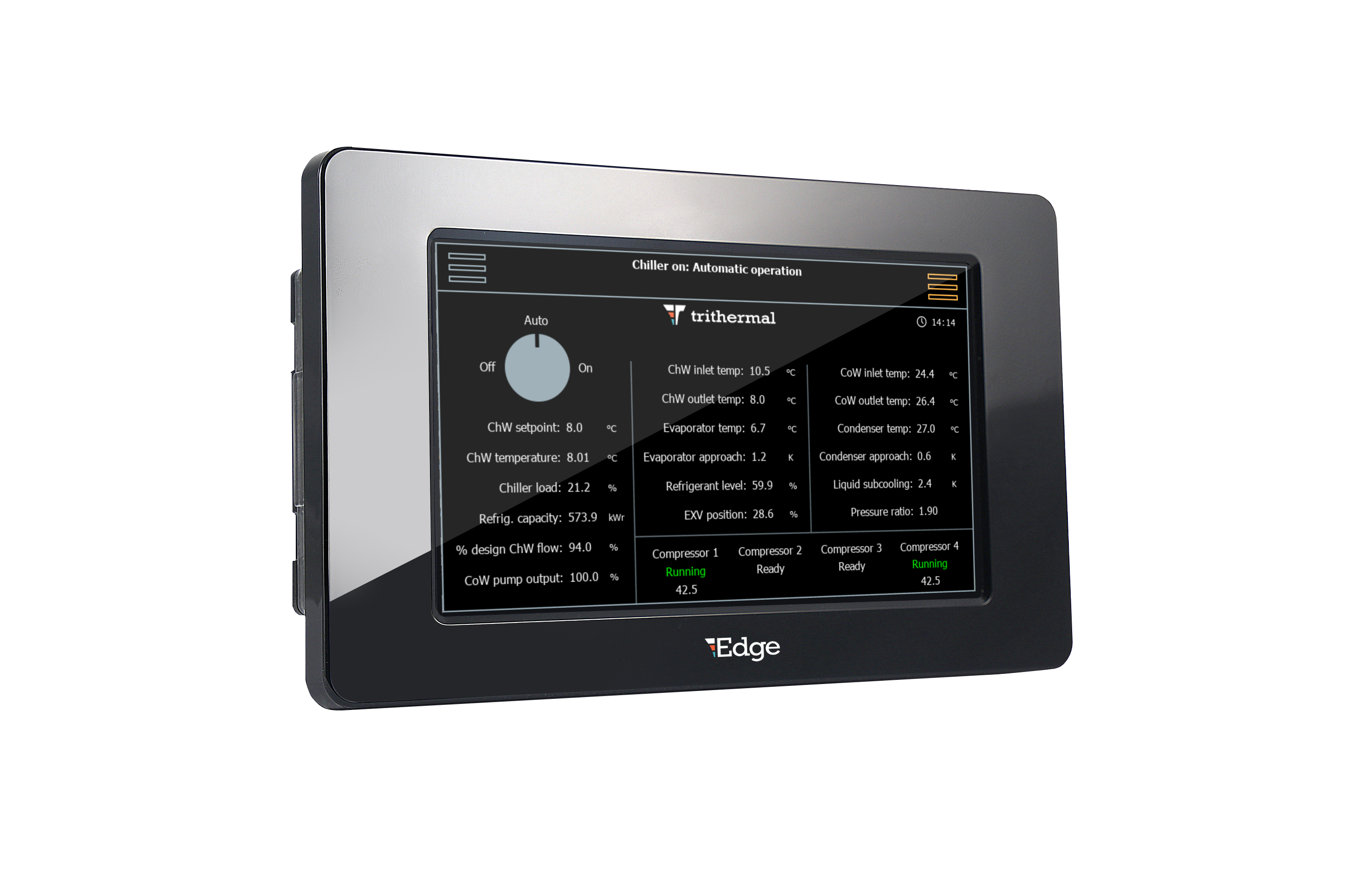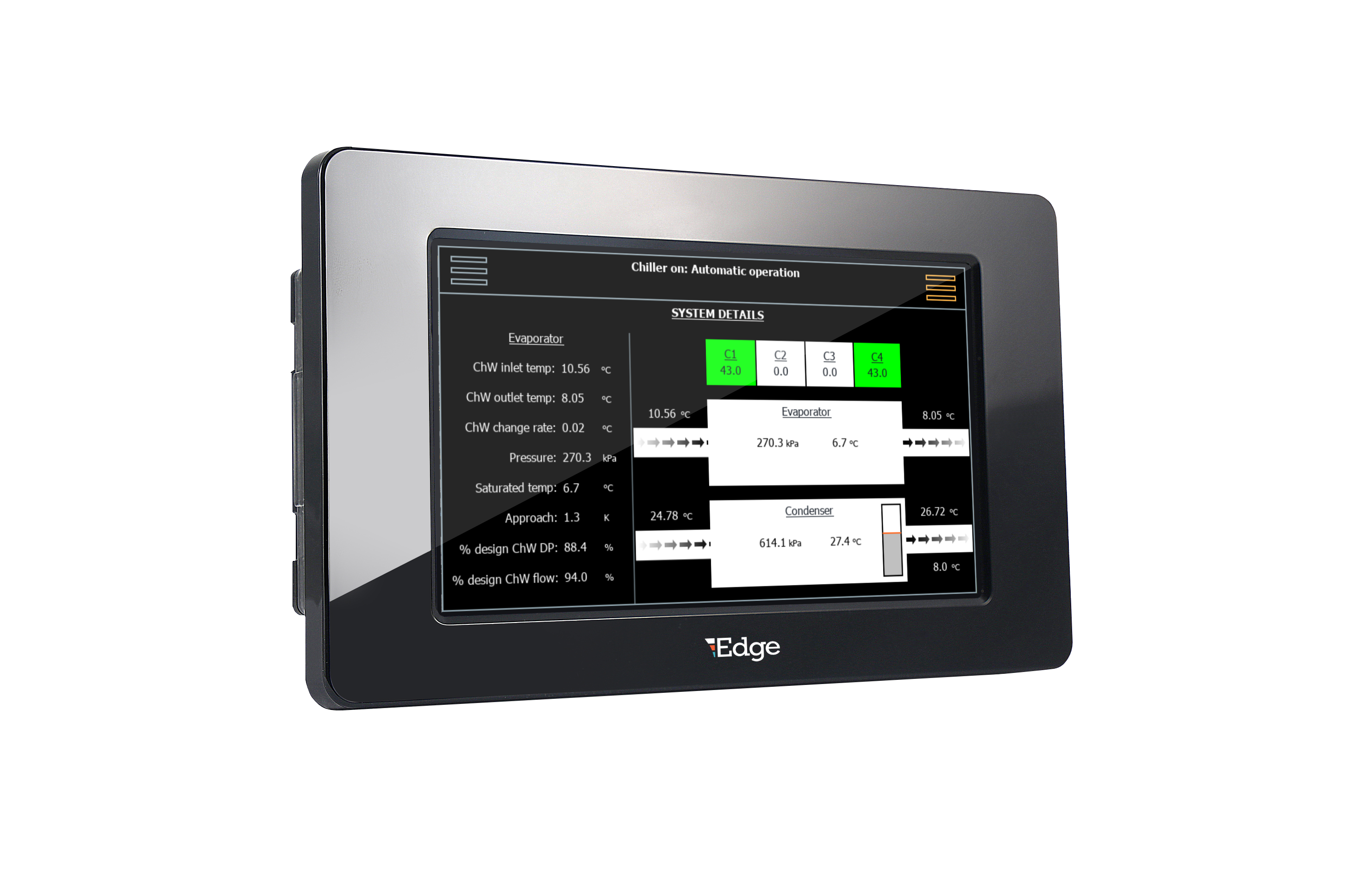 Built with reliability, responsiveness and flexibility in mind, Trithermal's Edge chiller controller is making oil-free, hassle-free.
The responsive 7" touch screen is designed to make the most relevant information accessible to the user, with easy-to-navigate menus and multiple in-built layers of security preventing accidental configuration changes.
The Edge can be configured to work with countless compressor, refrigeration circuit and control options, and supports both BACnet IP/MSTP and MODBUS RTU/TCP highlevel protocols. There are also additional remote monitoring options available.
Built on the hardware platform used by the world's biggest oil-free brands, combined with industry-leading experience in the field, you can trust Trithermal to give your oil-free chiller the Edge!
The Edge controller is compatible with:
| | |
| --- | --- |
| Chiller Types | Water-Cooled, Air-Cooled and Evaporative Air-Cooled |
| Compressors | 1-6, All Danfoss Turbocor TT, TG and VTX models supported |
| Circuits | 1-6 refrigeration circuits |
| Refrigerants | R134a, R513a, R1234ze |
| Refrigerant Management | Level control; selectable between high- or low-side control |
| Economisers | Plate heat exchangers (superheat control), or Flash tank vessels (level control), or Water-side coils (temperature control) |
| Fans | EC-type (0-10V control) |
| Valve Types | EEV's by all major suppliers including Danfoss, Sporlan, CAREL and Alco. EXV, compressor staging and/or load balancing fuctions all supported. |
| Additional Functions | Many already supported. Talk to us about your specific requirements. |